Invites you to a special Pop Up Launch Event on
Saturday, October 1st celebrating with an inspired group of women leaders and amazing organizations.
Join Us!
Doors Open at 12:30PM for Registration
The Event will kick off with the:
Artisan Made Philippines Capsule Collection Fashion Show at 1pm which will feature various key pieces curated from partner Social Enterprises such as ANTHILL, R2R, & Human Heart Nature.
Each piece will be part of the debut Artisan Made Philippines Capsule Collection.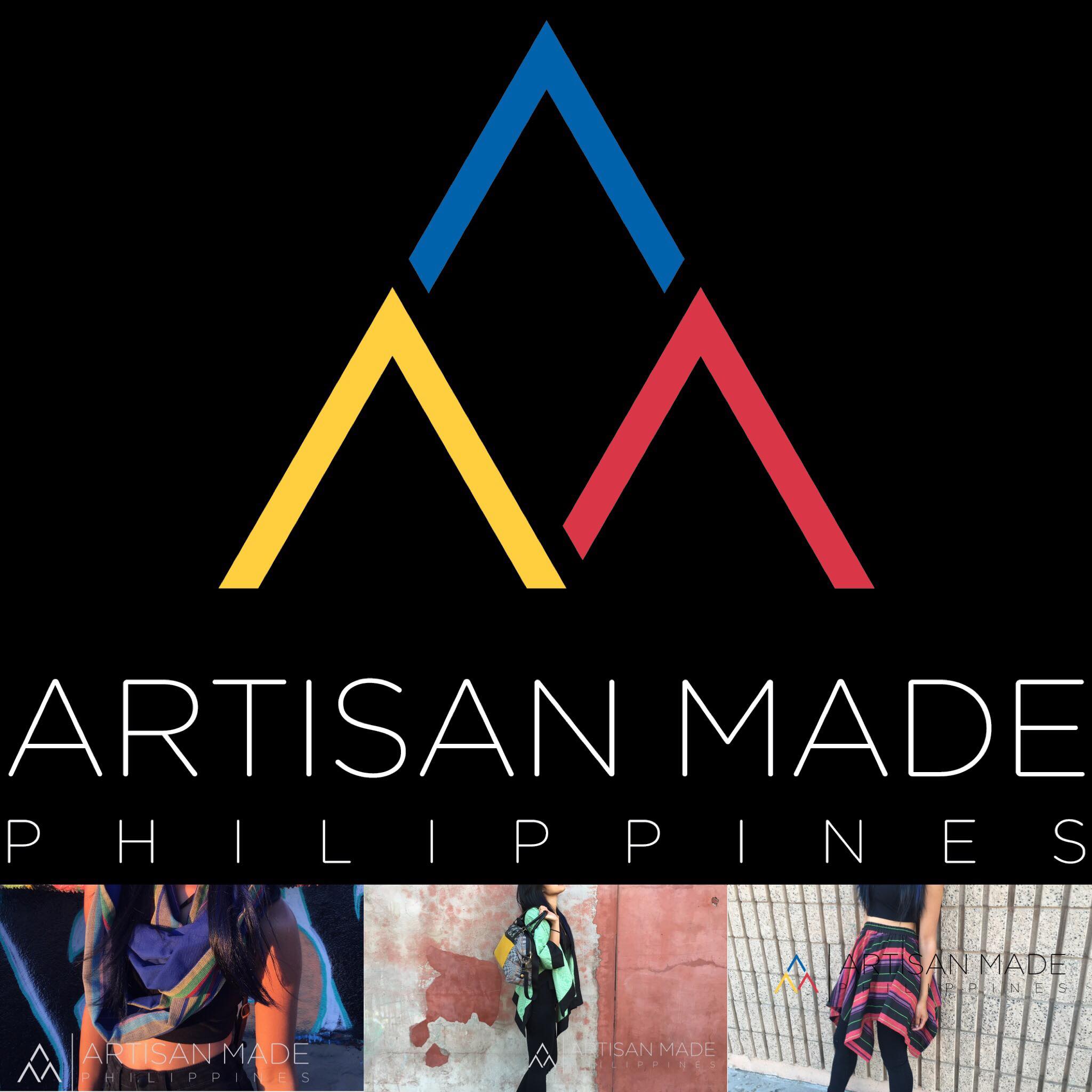 At 2PM, the preview will be followed by an intimate Founders Fireside Chat with the Founders of some of the most innovative Social Enterprises from the Philippines. Learn about what it takes to be a Social Entrepreneur and the stories behind each magnificent product and brand.
Our featured speakers and Social Enterprises include:
The Co-Founder, Managing Director & "Princess Ant" of Alternative Nest and Trading/Training Hub for Indigenous/Ingenious Little Livelihood seekers (ANTHILL) – Anya Lim – is a recent recipient of a Special 2016 APEC Prize for Business.ANTHILL is a social and cultural enterprise working to preserve and promote Philippine hand loomed fabrics among the younger generation through the contemporary application to provide sustainable livelihood among partner weaving community enterprises. Anya has volunteered with UNICEF Philippines and with the Teresian Missionaries in their Indigenous Summer Mountain Service in Taiwan. She was also part of the Rotary Group Study Professional Exchange Program in 2009. She was also involved in fundraising and advocacy communications for World Vision Philippines and acted as Interim- Supply Chain Manager for Rags2Riches, a social enterprise in the Philippines working towards women empowerment and community development. Anya was awarded Asia Society 21 Young Leader in 2011. She finished her Masters in Communications for Social Change at the University of Queensland, Australia last 2013. In Australia, Anya immersed herself in social entrepreneurship and interned at Social Ventures Australia where she worked for two social enterprises working with Aboriginal and refugee groups. Anya worked as Communications Consultant for SEED, a social enterprise working with marginalized or displaced communities excluded in the workforce and Bo's Coffee Philippines, a homegrown coffee chain advocating social procurement. Anya is a 2013 Spark Philippines-USAID Young Women Entrepreneurship Bootcamp Fellow and a 2014 Go Negosyo Young Creative Entrepreneur Awardee. She is part of the Global Shapers Cebu, a youth community under the World Economic Forum. Anya will share about how Anthill came into being and the wonderful difference it has made in the lives of the artisans she works with. Anthill is an amazing partner and collaborator for Artisan Made Philippines and we are so excited to feature her during the Founders Fireside Chat.
The Executive Director of Gawad Kalinga USA – Maricel Villanueva- Gawad Kalinga Community Development Foundation, Inc. (GK) is a Philippine-based movement that aims to end poverty for 5 million families, by first restoring the dignity of the poor. Gawad Kalinga (GK) has garnered numerous awards such as: The 2012 Skoll Award for Social Entrepreneurship, 2011 World Economic Forum, 2011 Nikkei Asia Awards, 2010 Ernst & Young's Social Entreprenuer of the Year Philippines, 2010 Asia CEO Awards, & 2010 Schwab Foundation for Social Entrepreneurship to name a few. As the new Executive Director of GK USA, Maricel will share more about how each of us can make a difference and the vision of GK USA.
In addition, moderating the Founders Fireside Chat will be the Founder and Creative Director of Artisan Made Philippines, Kristine R. Surla. Kristine was a Public Service Scholar at Stanford University where she received both an Undergraduate Degree with Honors in Science, Technology and Society and a Masters in Sociology with a focus on both Social Stratification and Organizational Behaviour. Her 15+ years experience in the fields of marketing, strategy, product management and education coupled with her passion for both the Philippines and Social Enterprises inspired her to create Artisan Made Philippines. By sharing the amazing craftsmanship and work that the Social Enterprise Community and the Artisans from the Philippines are creating together in partnership, she hopes that the good work of hands and hearts coming together can inspire others to truly understand the value of "businesses that do well by doing good."Kristine is the Founder & Founding Member of the Los Angeles Chapter of Young Women Social Entrepreneurs, an International organization dedicated to empowering women leaders. And she is also among the first recipients of the Haas Center for Public Service, "Walk Your Talk" Service Leadership Award. She continues to believe in the power of community, leadership in service for others (i.e. Servant Leadership), and inspiring others to dream big and do good.
& Special Greetings and Video Commentary from the Founders of:
R2R – Reese Fernandez Ruiz – Co-Founder and President of R2R.Reese has garnered the following and was named one of "Forbes 30 Under 30 Social Entrepreneurs" in 2015; Eileen Fischer Women in Business Award 2016; the Schwab Social Entrepreneur of the Year 2013; Young Global Leader World Economic Forum 2012 and People Asia's Woman of Style and Substance 2011 to name a few. She is an amazing leader in the Social Enterprise community of the Philippines and the world. We are honored to have her as a collaborator and continue to be inspired by her leadership and dedication.
Filip + Inna – Lenora Cabili – Founder and Creative Designer Filip+Inna.Len's mission is to create & design while also reviving and preserving ancient traditions. She works with talented artisans across the Archipelago to provide opportunities to improve livelihoods and has a special Back to the Loom Project which creates weaving centers for indigenous communities.
There will also be a few additional surprise guests and performances throughout the event. So stay tuned for the reveals on our Instagram account. Follow us @ArtisanMadePH
Culminating the evening is a special VIP Kamayan Style Dinner created by New York Times Featured Chef Yana Gilbuena creating a 5 course meal inspired by Artisan Made and Indigenous regions/tribes from the Philippines. Make sure you get your VIP Tickets to take part in the Kamayan Style Dinner. Seating will be very limited for this portion of the event. "Kamayan" is a traditional Filipino way of eating with your hands. All dishes will be served on Banana Leaves. So get ready for a fun filled night!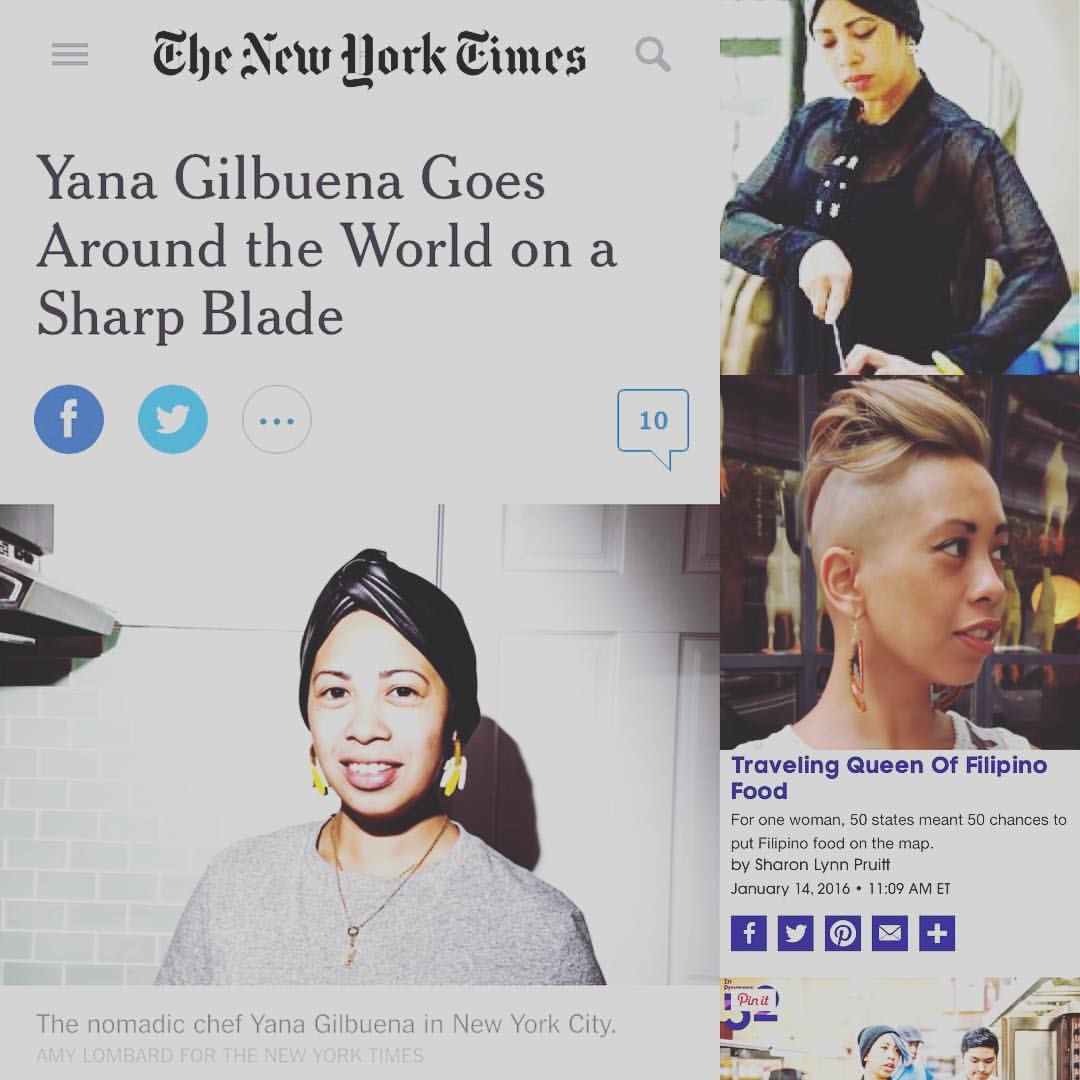 We look forward to having you join us for what will surely be a memorable event full of wonderful people, inspired conversations, amazing products, special surprises and delicious food.
For Event Updates, please follow us on Instagram and Facebook @ArtisanMadePH
For inquiries regarding event sponsorship, please contact us for Sponsorship Packages.